Archive for January, 2011
The Financial Times ranking of the top 100 global full-time MBA programmes was published today. The UCD Michael Smurfit Graduate Business School MBA has jumped 20 places in the global MBA rankings. We are now ranked as 78th in the world and among the top 25 MBAs in Europe. We are among less than 50 schools worldwide that have been consistently ranked in the top 100 over the last twelve years.
We are the only Irish MBA programme that appears in the ranking and are pleased given these difficult economic times that we have improved our standing.
So what's behind this? We believe it's a combination of continuous improvement; a collegiate leaning environment coupled with small class sizes, dedicated programme and academic teams and outstanding alumni.
For example we are currently undergoing an academic review of our curriculum, the objective being to enhance student learning. We have streamlined our Personal and Professional Development Programme, which includes team development and individual business coaching with experienced professional business coaches. Finally our MBA Careers Service continues to work on a one to one basis with our MBA students providing them with the skills to accelerate their career.
Stay posted for more updates.
- Orla Nugent, MBA Director
So here we all are back at Smurfit School after a well-earned break. The time off for Christmas and New Year has recharged everyone's enthusiasm, so much so that most people didn't mind coming back. But when we were back, we were back. There was no allowance for easing ourselves back into the routine – we were straight into assignments, readings, presentations and more readings and more assignments. The time off we enjoyed seems like a distant memory now.
One slight difference I have noticed this term has been the increase in mutterings about jobs and applications and "what are you going doing next year?"  Surely it's much too early for that I thought (and hoped).
However in reality it's not too early. At the end of this term, it will be March and we will be going on our International Trip. Before we know it, April will be upon us and then the panic will set in! And if we are to be honest with ourselves, it is the reason we signed up in the first place. Whether it was to get a leg-up in our chosen profession or for a change in job, it was all about the career at the end of the day.
So onwards and upwards as we commence our search for gainful employment in earnest! I had better make my way to the Careers Office.
- Donal O'Sullivan
In one of the first "class admin" sessions that we had, there were a few committees to be voted in, along with class reps. At the time, none of us really knew each other very well, so it was all going to be based on faith. The class reps sounded like important jobs, as did the liaison to the education committee. The perk from the liaison job is "free sandwiches", and no full-time student can in good conscience turn down free food.
The final jobs were for the Social Committee. There were supposed to be five members and some representation from the various cultures in the class. Five people put up their hands, including me, and we had ourselves a committee.
Three of us are Irish: Christopher, Franklin and I. Franklin had been an entrepreneur in the restaurant/catering business and his contacts are a bonus for any social committee. He always has someone in his network that can help out with social events.
The other two members are Megan, from the USA, and Nargiza (pronounced Nar-ghee-sa), from Kyrgyzstan. This multinational presence definitely helped curb the Irish trait from spending the entire budget on drink.
So far, we have organised a "one month anniversary" social evening, two "end of exams" parties, a trip to the Leinster - Munster Magner's League , some trips to the pub to watch the Ireland Guinness Series international rugby matches, a "Vietnamese/welcome back dinner" for the start of 2011 in Koh Restaurant and a future weekend away in Leitrim Quay for a bit of boating on the Shannon and general relaxation.
We try to take into account the needs and desires of the class. We have used surveymonkey surveys to fish for ideas as well as get feedback on some of our own ideas. The most popular ones were chosen as foci for our budget.
All in all, we seem to be doing a good job in keeping the class together on a social level as well as a study level. We've become a very tight-knit group, but how much of that is simply down to the overall intensity of the course, rather than the socialising aspects, we may never know. But what we do know is that, on a course this intense, it is vitally important to relax and blow off steam from time to time. We will keep you posted on our activities…
- Jamie O'Connell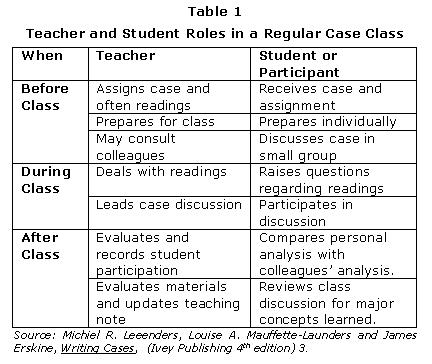 Reading the case study is not all the MBA is about if that's what you're thinking. In fact, that's not even 25% of what we do in the MBA. Of course case studies play a major role in helping us understand the different strategies and theories that are part of the curriculum, but there's just so much more than you can even think of.
For instance, if you just take the readings, apart from the case studies, you also have the Required or Essential Readings and then Further Readings. These are a set of other readings needed to be read in addition to the case, in preparation for the case study to be discussed in class the following day.
What I've mentioned here is the preparation required for just one class. The same is required for the two or three classes we have each day.
While everyone agrees that the readings alone take up a lot of time, if you're willing to put in the hard work, there are definitely a few good rewards waiting for you. The case study-based classes are undoubtedly the best experiences of your MBA days. They're so interesting that before you realise, they're already gone – that much interesting that you don't realise that time passes by so quickly. Thankfully, the Smurfit MBA has quite a few case-study based courses, which I think is extremely important for the MBA.
That's not all that we MBAs do. Apart from preparing for and attending classes, we also have those much-dreaded assignments, and at least a few of them due for submission every week. Once again, thankfully, we have those life-saving study-group meetings where we have our share of fun, chit-chatting with group members while also taking help for the assignments and presentations. If time permits, we get the luxury of a few hours of sleep in the middle of all the chaos. Even with all of this, we've managed to have loads of fun and semester 1 has already gone by. I can't believe that in a couple of months or even less, we will be on our international study tour, followed by the company projects.
- Diana Vincent